Our Knowledgeable Professionals Make AC Repair in Chanhassen, MN Worry-Free
Having to deal with air conditioning is uncomfortable. Get your comfort back rapidly by contacting the specialized repair technicians at GV Heating & Air for our AC service in Chanhassen.
We'll get your AC going again speedily, as we're known for getting service correct the first time.
Whether you are contacting us for emergency AC repair or normal repairs, we'll expertly repair your air conditioner when you call us. Our techs are well-prepped to take care of all of your requirements.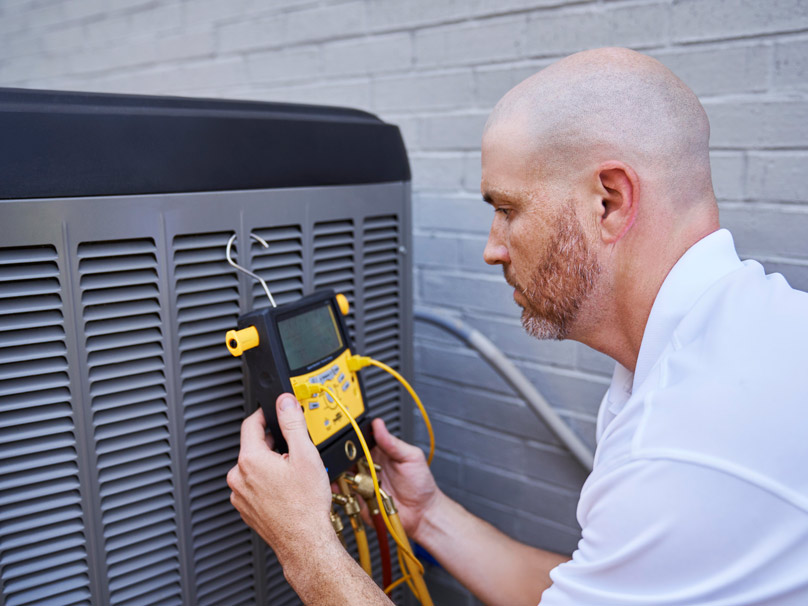 AC Service in Chanhassen and Surrounding Areas
Get in touch with the experts at GV Heating & Air when you are looking for rapid AC repair in Chanhassen.
While we're examining your system, we can review a yearly maintenance plan that could decrease the chance of upcoming repair calls. Tune-ups help your system operate efficiently and can help it work for a greater period of time.
When repair bills exceed half the price tag of an updated system, it's time to think over AC installation. If unsure of where to begin, our specialistscan help you choose the right system for your house.
Schedule air conditioning services right away by reaching us at 763-535-2000 or contacting us online.